Hello, lumplings! Today I'm sharing my first ever recipe with you, and I decided to make it a special one. This is my personal, very favorite recipe for Mulled Cider. I'll have you know that this recipe was developed after years and years of careful research into the strengths and weaknesses of hundreds of different methods for mulling cider. Then, your beloved Uncle Zombii got bored, took what he had in the cupboard, threw it in the slow cooker in the laziest way he could, and drowned it in rum. Now THAT's culinary technique!
Anyway, it's actually quite tasty and provides a welcome warmth to chilled bones. Just remember leave out the rum if you'll be serving kiddies. And don't take any bad apples.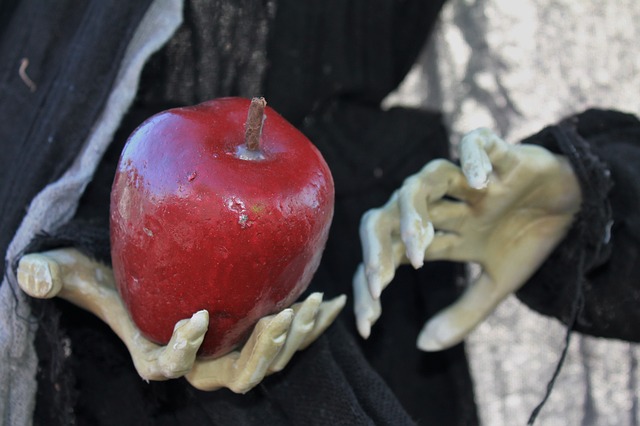 | | |
| --- | --- |
| | |
Pour apple cider and brown sugar into a slow cooker. Stir to combine, the sugar need not be dissolved completely.

With a toothpick, poke holes all around the orange, about 1/2 inch to 1 inch apart. Carefully poke the cloves into the toothpick holes in the orange.

Add studded orange, cinnamon, and allspice to the cider.

Cover and cook on low for about four hours. Less if you're really impatient.

Sugar can be omitted if you really want to.

Serve with a little rum if'n y'all want to get a bit sloppy.